"Experts Say"
What does that mean and why do you trust when media outlets use that phrase?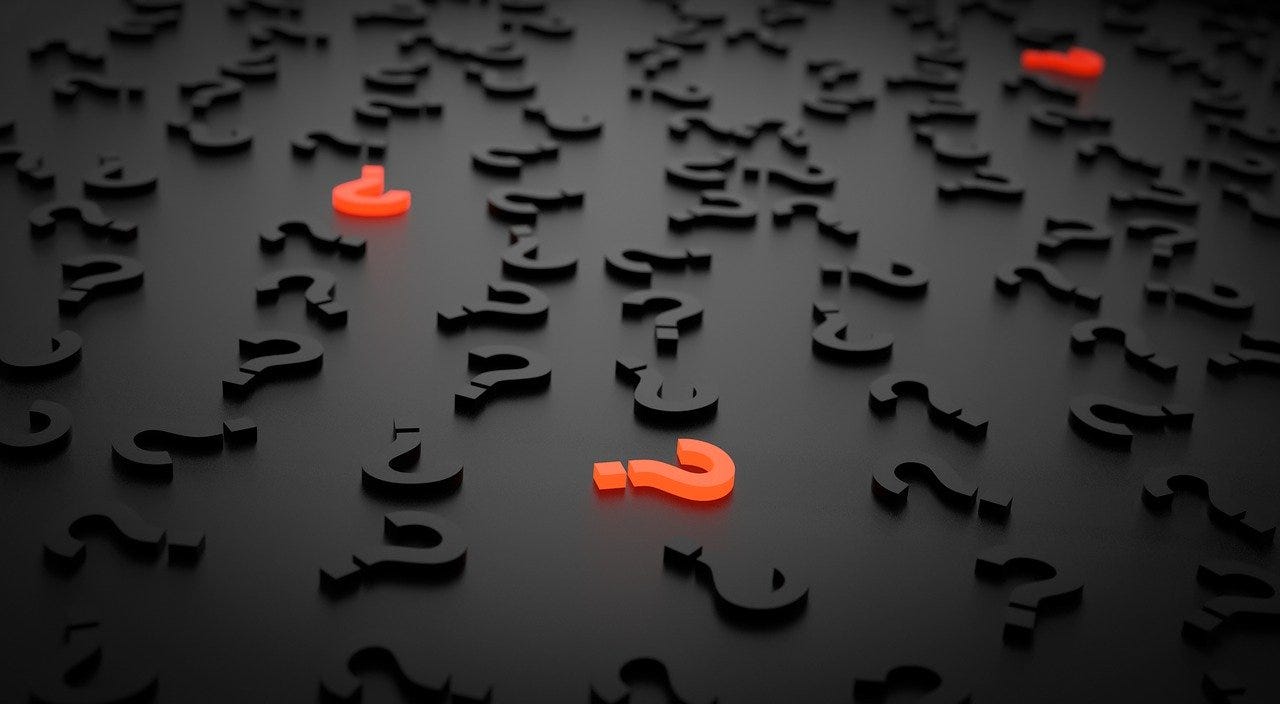 My daugher is 17 and my son is 13. I went through a horrific divorce proceeding with my ex-wife and I emerged from the hell of family court with a shared parenting agreement. On top of all of that, I don't pay child support or spousal support. Maybe I can consider myself an expert on parenting and family court issues.
One might argue that I'm not an expert, but simply one of the many fathers who had a bad break in the dissolution of a marriage. They might suggest I'm doing what every other father is supposed to do by raising my kids. They'd say I'm no expert.
If I'm not an expert, what exactly is it? I have 18 years of parenting experience and 13 years of battling an ex-wife over custody and child care issues. Sounds like I'm just as much of an expert as any commentator who is on the news now.
When you read a news story today, look for the phrase, "experts say" or "experts believe." Then ask yourself, who are these experts? What do they believe and why? Who gave them the authority to speak on a particular subject? Why would any media outlet ask this particular person their opinion?
Here are a few recent news articles referring to what experts say and believe:
Who will get a coronavirus vaccine first? Here's what experts say
Why kids love building forts — and why experts say they might need them more than ever
Coal industry will never recover after coronavirus pandemic, say experts
Health experts believe rare syndrome in children may be linked to COVID-19, Valley Children's sees its first case
Do the experts believe in the R number?
I was recently asked for my opinion on the closing of all broadway shows by a reporter a few weeks ago. He asked me several questions about how musicians are doing during this lockdown. You can read some of my responses here. I asked the reporter how he found me. He told me that he looked for broadway musicians and found my site www.claytoncraddock.com. After emailing me, we corresponded back and forth and a few weeks later, the expert in broadway musicianship, me, appeared in a news story.
After 27 years in New York City working on my craft, I guess I'd consider myself an expert. The same applies with my expert status as father and survivor of family court. You can read what I write and listen to my opinion, but is my opinion the only one that is true or meaningful? Maybe it is - or maybe it isn't. If that same reporter asked the other 19 or so Broadway drummers, the experts might have 19 different opinions on when we will be working at our shows again.
Take what you want from the news. I'd suggest being very skeptical of almost everything you read, see and hear. Cross reference the information you take in, process it and form your own opinion. Maybe you will become a subject matter expert yourself.
Readers Digest
I love biographies, autobiographies and memoirs. I'm slowly getting through my bookshelf, now that I have more time to read. I've had this one one my shelf for quite some time and finally finished it last week.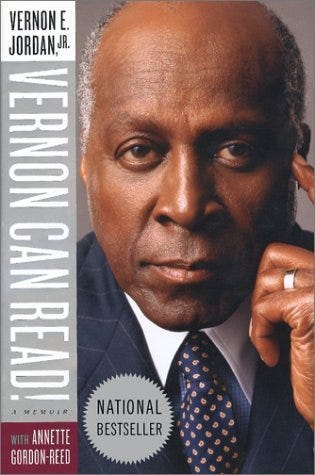 Vernon Jordan is a business executive and civil rights activist. The book is a story of Vernon's life that encompasses the sweeping struggles, changes, and dangers of African-American life in the civil rights revolution of the second half of the twentieth century. The title of the book refers to a time when, as a young college student in Atlanta, Vernon worked a summer job driving a white banker around town. During the man's post-luncheon siestas, Jordan passed the time reading books, a fact that astounded his boss. Amazed at the fact a black man was reading, the man exclaimed to his relatives, "Vernon can read!"
Clayton Craddock is an independent thinker, father of two beautiful children in New York City. He is the drummer of the hit broadway musical Ain't Too Proud. He earned a Bachelor of Business Administration from Howard University's School of Business and is a 25 year veteran of the fast paced New York City music scene. He has played drums in a number of hit broadway and off-broadway musicals including "Tick, tick…BOOM!, Altar Boyz, Memphis The Musical and Lady Day At Emerson's Bar and Grill. In addition, Clayton has worked on: Footloose, Motown, The Color Purple, Rent, Little Shop of Horrors, Evita, Cats, and Avenue Q.